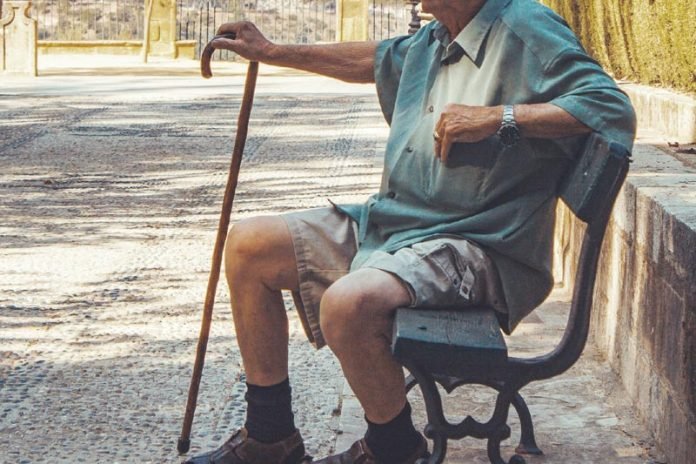 UK Walking Stick Guide: Tips for Buying A Walking Stick Or Cane Online : For many, a walking stick or cane can bring added confidence and boost mobility when it comes to later life or following an injury. Here is a quick guide from Just Walking Sticks on how to buy the right walking stick or cane for you online.
Selecting the Right Size
When buying a walking stick or cane, size is very important. If a walking stick is the wrong height, it will not provide adequate support and could even become unsafe to use, creating back problems from stooping. Before purchasing your walking stick online, you will need to take some measurements, so it is a good idea to ask a friend or family member to help you if possible.
Stand upright, letting your arms fall comfortably to the side. Next, measure the distance from the floor to your wrist. This should give you the perfect walking stick height, as the right size walking stick or cane should always be no taller than your wrist.
Once you have this measurement, which can be rounded up to the nearest cm for convenience, you can then order your walking stick online with confidence that it will be the right size for you.
Choosing the Best Material and Style
Canes and walking sticks are available in a variety of different materials and styles. Traditional walking sticks tend to be made of wood, but as they are non-adjustable, always need to be ordered at an exact measurement. By comparison, metal canes and walking sticks often offer the option to be height adjustable, and are also stronger than wooden walking sticks, as well as more lightweight.
In terms of style, canes and walking sticks have a number of different handle options to suit individual needs. The most popular choice is the swan neck handle, which fits comfortably inside the hand and creates a sense of balance and sturdiness.
Other handles, such as a T shape or crook handle, may be a better option for those suffering specifically with joint pain or who may have trouble gripping onto a swan neck handle. So before ordering your walking stick or cane online, always be sure to double check the material and handle style, in order to be sure it is the right choice for you.
Further Buying Options
Although height, material and handle style are the top three most important factors to consider when buying a cane or walking stick online, there are also even more options to take into account too.
If you travel frequently by car, an ergonomically designed folding stick may be the best option, with most folding walking sticks and canes the ideal size for car storage and shopping trolleys.
Folding seats are another feature that may appeal to those who enjoy taking a stroll with their stick, but want the option to take periodic breaks if needed too. Tripod and tetrapod walking sticks and canes have either three or four feet, making them a much more effective choice for those who need more support when it comes to their mobility.
Related Videos about UK Walking Stick Guide: Tips for Buying A Walking Stick Or Cane Online:
UK Walking Stick Guide: Tips for Buying A Walking Stick Or Cane Online
cane stick, walking cane, walking stick vs cane, cane walking stick, cane stick for beating, walking stick shop near me, walking support stick,