The 5 Best Haircuts for Spring: When it's cold out, a little extra fur is good to keep you warm. But once spring sprouts, it's time to take a little—or maybe a lot—off the top. "Spring is the smartest time to change up your look," says New York-based master barber Justin Virgil Gramelspacher. "It keeps your head cool and changes your style." Here are the best ways to mix up your post-hibernation haircut and how to maintain it until summer.
THE HIGH FADE CREW CUT
Let off some steam with a cool, tightly cropped fade. Bring it all the way up to the crown for a clean, military look. Ask the barber to use a No. 1 guard—or if you want a skin fade like JT, no guard. Keep the top short, but ask your barber to texturize it for texture and depth. Keep it in place by applying a small dab of medium-hold pomade with no shine like Baxter of California's Clay Pomade.
THE ARCHING WEIGHT LINE
If you have hair that supports extra length, go a bit longer with a No. 2 guard on the sides. If you want to emulate Ryan Reynolds' look, go a bit longer on top—three to five inches or so. Then ask for an arched weight line (where your sides meet the top), so the back and sides arch down lower than the high fade.
"It gives a more classic, polished vibe," says Gramelspacher. Lastly, have them texturize the top for a perfectly carefree look and style it with a quarter-sized amount of a lighter cream pomade. We like Fellow Barber Texture Paste
HIGH FADE WITH TWIST CURLS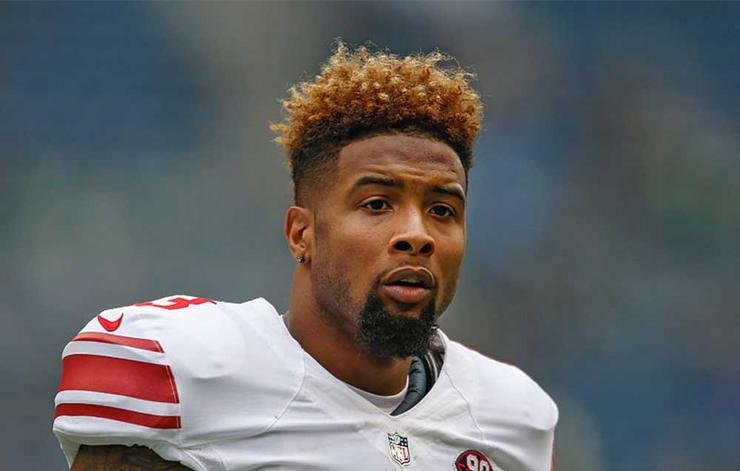 For coarse, curly hair, try a skin fade on the sides with twist curls on top.
"This look is very popular right now because it's clean, but has plenty of personality," says Gramelspacher. To maintain the look, apply styling cream or leave-in conditioner for 1 minute then rub your hair with a curl sponge in a circular motion starting in the edges and moving inward.
The longer you use the sponge, the more defined the curls will become. Lock it in place with a dab of pomade like 60 Proof. If you're after a sporty, youthful look, bleach your hair on top like Odell Beckham Jr.
THE HOLLYWOOD FADE
This camera-friendly look, favored by A-list actors, is a low fade that's tightly tapered with a longer, neatly styled top.
"Coiffed styles have been around a while, but the fade makes this look more subtle," says Gramelspacher. "It uses every tool in a barbers toolbox and looks rich."
Have your barber taper the top down to a No. 1 guard—or no guard for an edgier feel. Maintain the look with a water-based pomade like Cool Grease.
SHORT, LOOSE CURLS
Bohemian and relaxed, this cut requires hair that is four to seven inches long and has a natural curl to it.
"Generally, this look works best with the same length all over," says Gramelspacher. You can also go two inches longer on the top and in the back to elongate your face. Just make sure to have your barber texturize all over.
Finish the look by applying a curl-enhancing gel  to control frizz and give definition. Then blow dry the hair with a diffuser or air dry then pinch your curls throughout the day to avoid that crunchy gel look.
The 5 Best Haircuts for Spring
http://www.menshealth.com/style/best-hairstyles-for-spring